Discover the MBAL's productions sold at the museum shop and order them by contacting us directly by e-mail.
For each exhibition cycle, the shop gets a new look and selects creations related to the current theme. For animal instinct / instinct animal, you'll find works by Anaïs Fatout, Animalsenplastique, l'Atelier Café, l'Atelier d'Emma-Céramique, l'atelier Taille-douce et graphisme, Carole Turini, Chic et Poilu, CLAP Paris, Elsa Valse, En Attendant le Printemps, Les Miels Brunet, Hazuki Sekine, Kristell Silva Tancun, Laura Wohlgehaben, Studio Gamut, Loucaro, Marie Reber, Nymph.ea, Saveurs des Prés, Suzanne Perrin, Marie Waridel, Sid Made, Siroscope and others.
---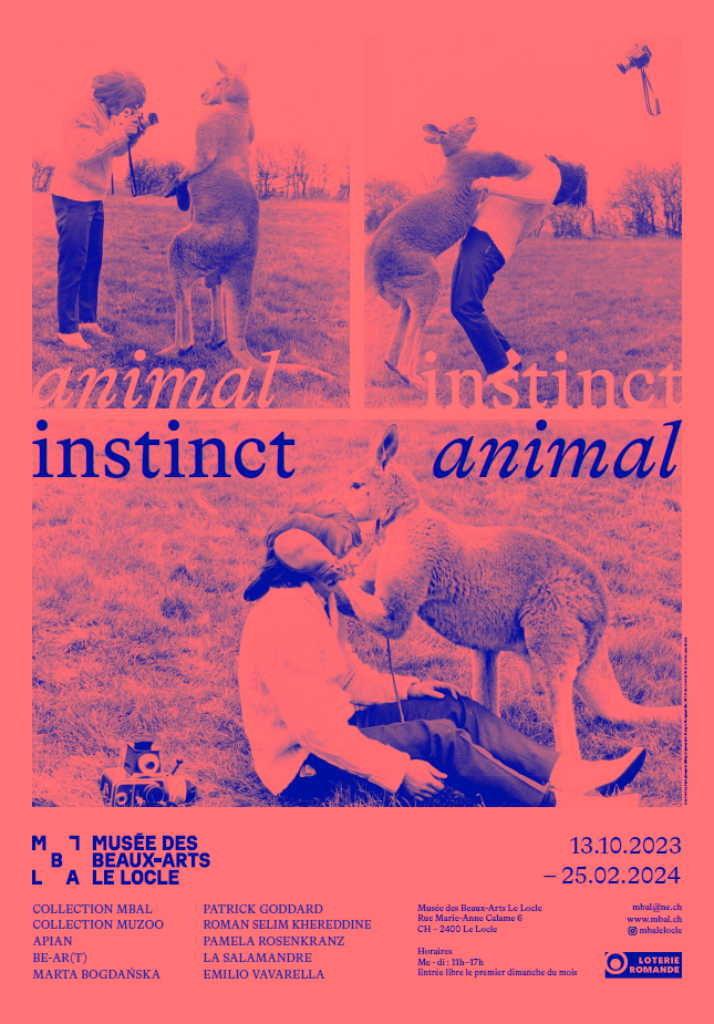 POSTER ANIMAL INSTINCT / INSTINCT ANIMAL (2023)
The collective exhibition animal instinct / instinct animal offers an atypical journey into the animal condition and explores the relationship between animals and human beings. In an unprecedented dialogue, masterpieces from the museum's animal collection – including etchings by Goya and Chagall – mingle with projects by invited contemporary artists.
Price A3: CHF 5.- / Price F4: CHF 15.-
---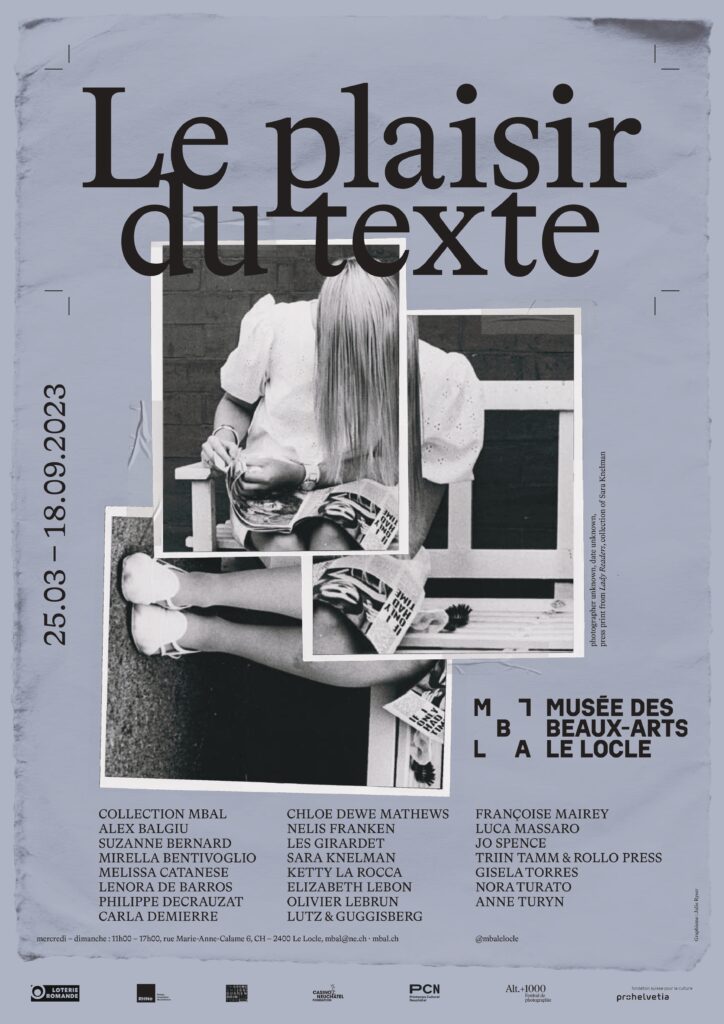 POSTER THE PLEASURE OF TEXT (2023)
The collective exhibition Le plaisir du texte (The pleasure of text) is an exploration of the relationship between images and words in art. Taking its title from Roland Barthes' 1973 book of the same name, the show goes on an intimate and visceral journey of our engagement with the written word.
Price A3: CHF 5.- / Price F4: CHF 15.-
---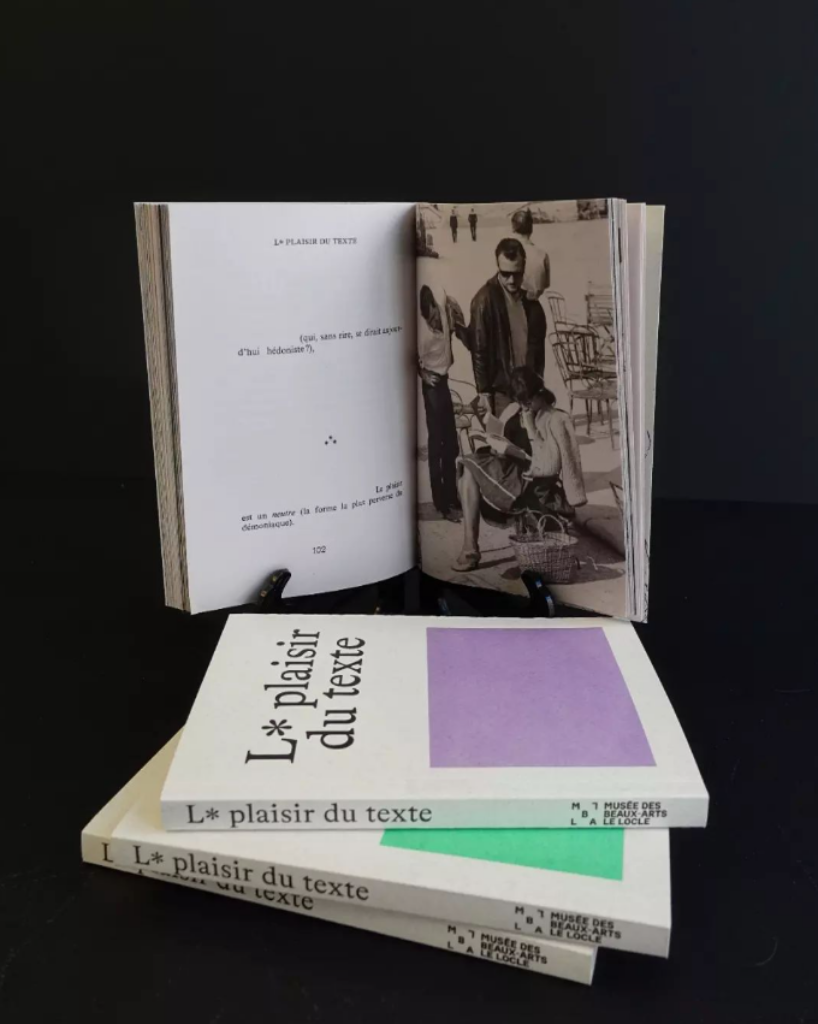 BOOK L* PLAISIR DU TEXTE (2023)
Specially designed for the exhibition of the same name, the book offers a reflection on words and images, bringing together several centuries of artistic creation by women.
Available in English and French.
Price: CHF 20.-
---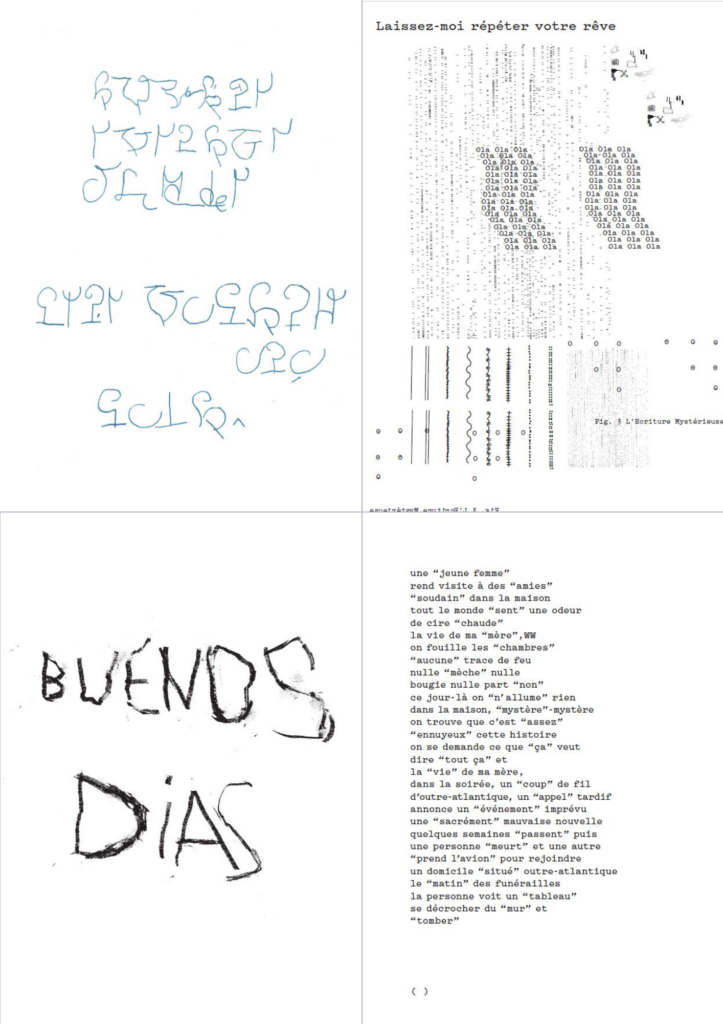 POSTER CARLA DEMIERRE (2019-2023)
As well as writing fiction over a long period of time, Demierre has a daily writing practice, a workshop based on the use of a typewriter.
typewriter. With this instrument, she captures moments of thought, fixes things she has read, and cuts into the daily hubbub. It's a way of taking notes that immediately become poems.
The book Autoradio (2019) is the result of this approach. It brings together poems written between 2015 and 2018. She revisits this work through a series of posters that mix poems published in the book with previously unpublished works: an opportunity for her to go back to her collection and find poems with a strong materiality, stemming from her exploration of the possibilities of the typewriter outside of typing. The posters also express the author's taste for recycling her own writings, conceived as a vital practice of transformation.
Co-published by MBAL in collaboration with Alex Balgiu
Price for 1 poster: CHF 30.- / Price for 4 posters: CHF 100.-
---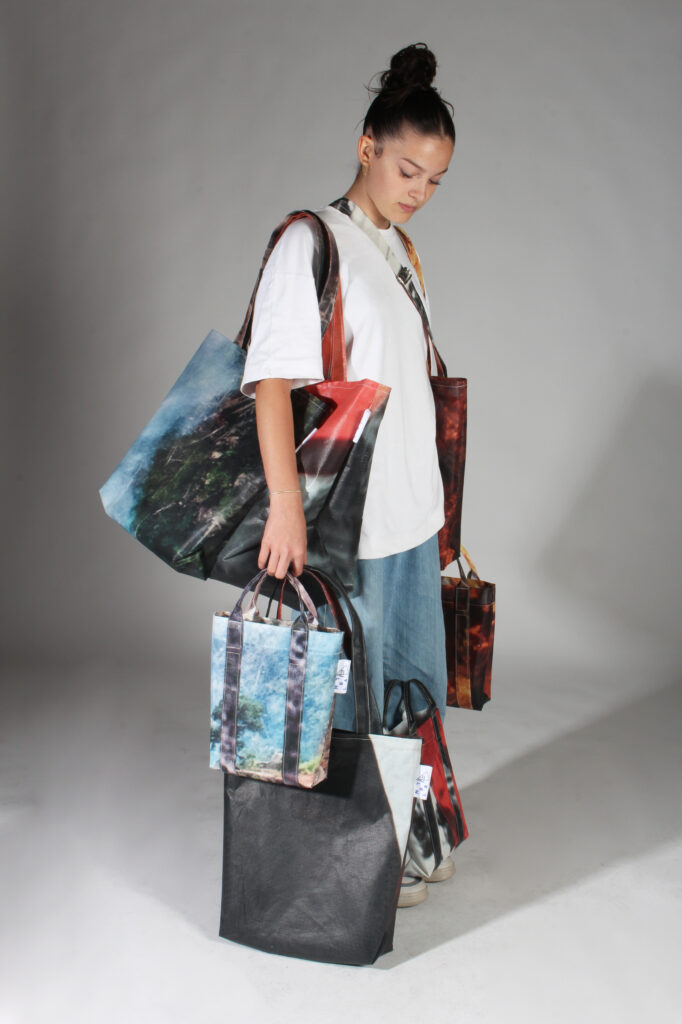 BAGS MBALXSIDMADE
Since 2021, the MBAL has been carrying out collaborative projects with talented artists to recycle the wall art on the museum's façade. This year, it was Tim Denervaud who gave a second life to Anastasia Samoylova's work by transforming it into upcycled bags!
Price small: CHF 50 / Price medium & large: CHF 40
---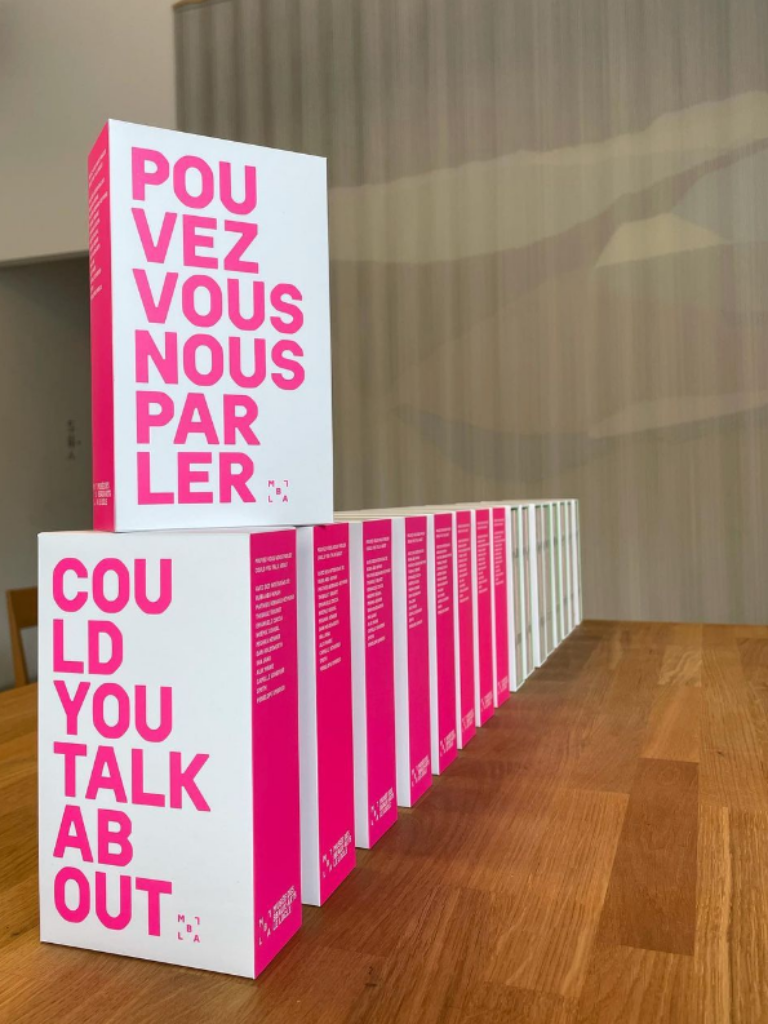 BOX COULD YOU TALK ABOUT
The MBAL is launching a series of small publications designed to shed new light on a work through an interview with an artist invited by the museum.
Available in English or French
Price: CHF 29.90
---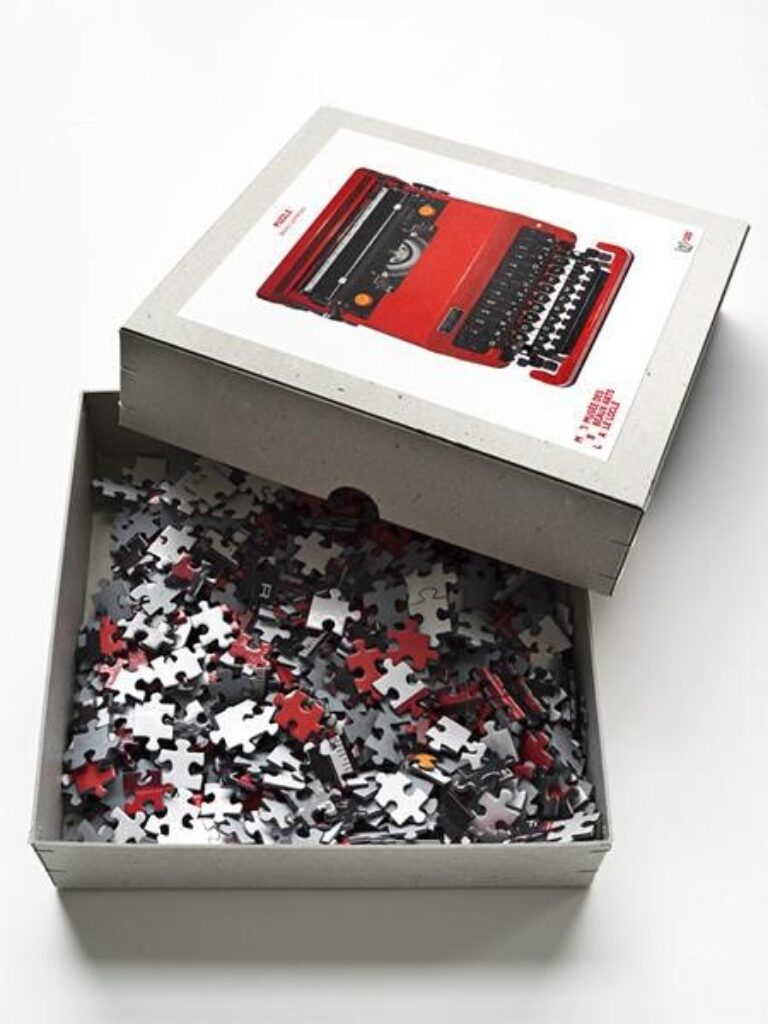 PUZZLE HENRY LEUTWYLERCOULD YOU TALK ABOUT
Use 500 pieces to recreate a photograph by Henry Leutwyler!
The MBAL has produced a limited edition jigsaw puzzle of 100 signed and numbered copies to mark the exhibition Document by Swiss-born New York photographer Henry Leutwyler. Once the puzzle pieces are assembled, discover Audrey Hepburn's Olivetti typewriter, with which she wrote many recipes!
Price: CHF 49.-
---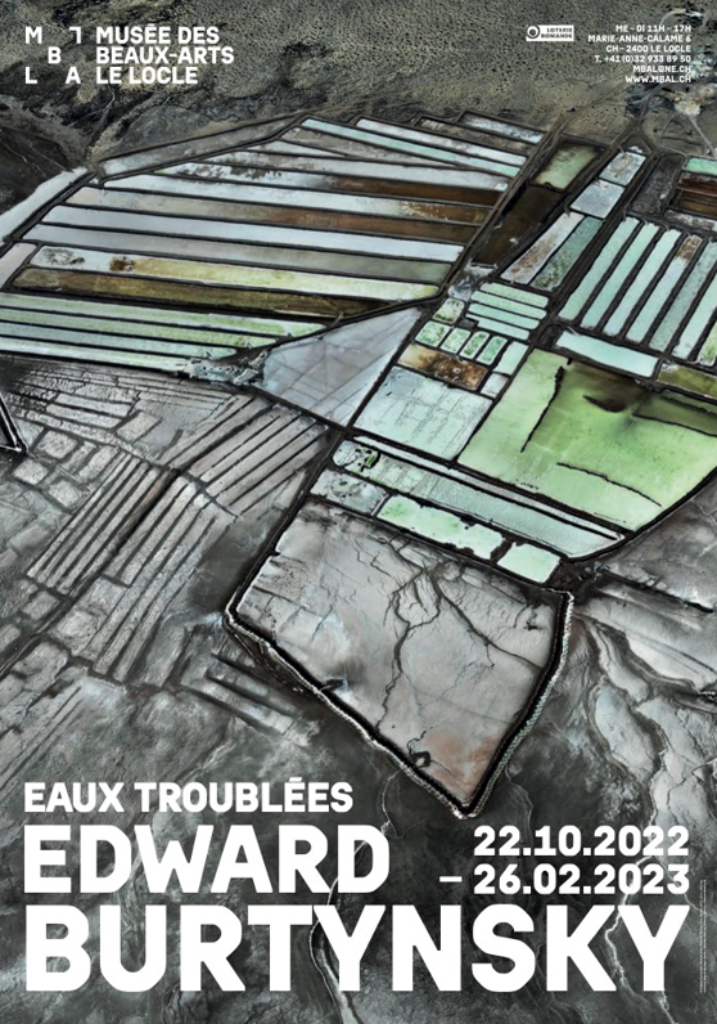 POSTER EDWARD BURTYNKSY (2022-2023)
Photographer Edward Burtynsky's exhibition Troubled Waters is an immersive exploration of the many ways in which mankind has exploited water. Worryingly, water is becoming an increasingly scarce resource. With aerial shots that are both fascinating and frightening, the artist reveals what is at stake. Travelling across five continents, from the Gulf of Mexico to the banks of the Ganges, Burtynsky confronts us with the global scandal of water pollution, the result of human irresponsibility.
Price A3: CHF 5.- / Price F4: CHF 15.-
---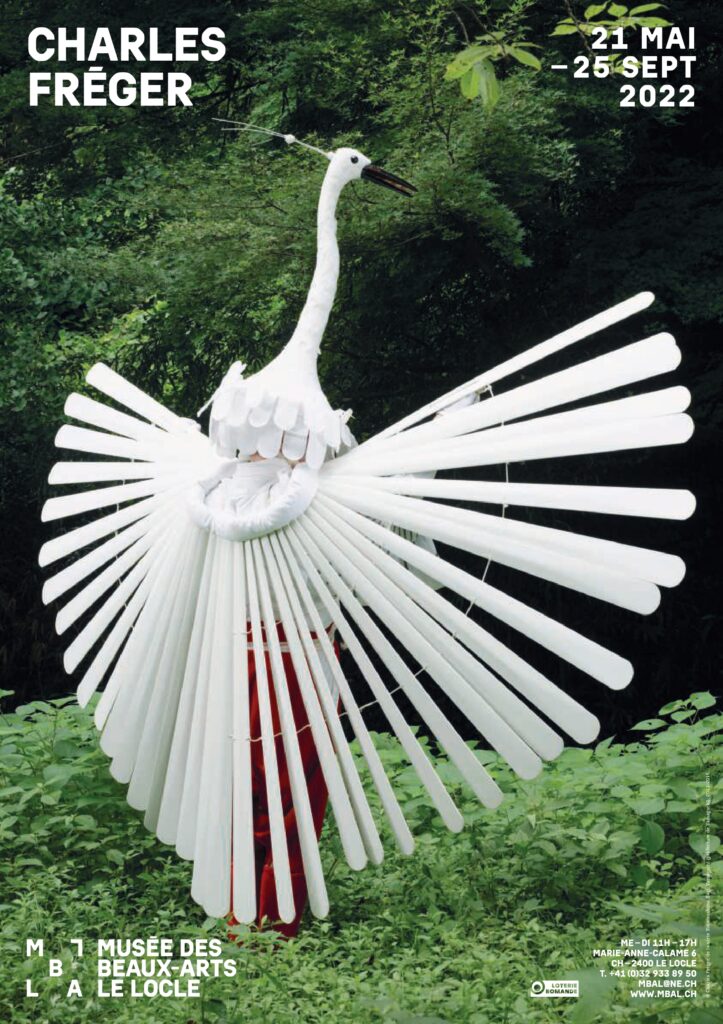 POSTER HABITS (2022)
The theme of the Habits exhibition cycle is clothing, and in particular the extraordinary costumes that tell us astonishing stories. Clothing is a powerful symbol of identity, signifying both our relationship with our bodies and our sense of belonging to a community. The history of fashion shows that, over the centuries, forms of dress have changed, and with them silhouettes.
and with them the silhouettes, whether draped in woven, embroidered or printed textiles.
Price A3: CHF 5.- / Price F4: CHF 15.-
---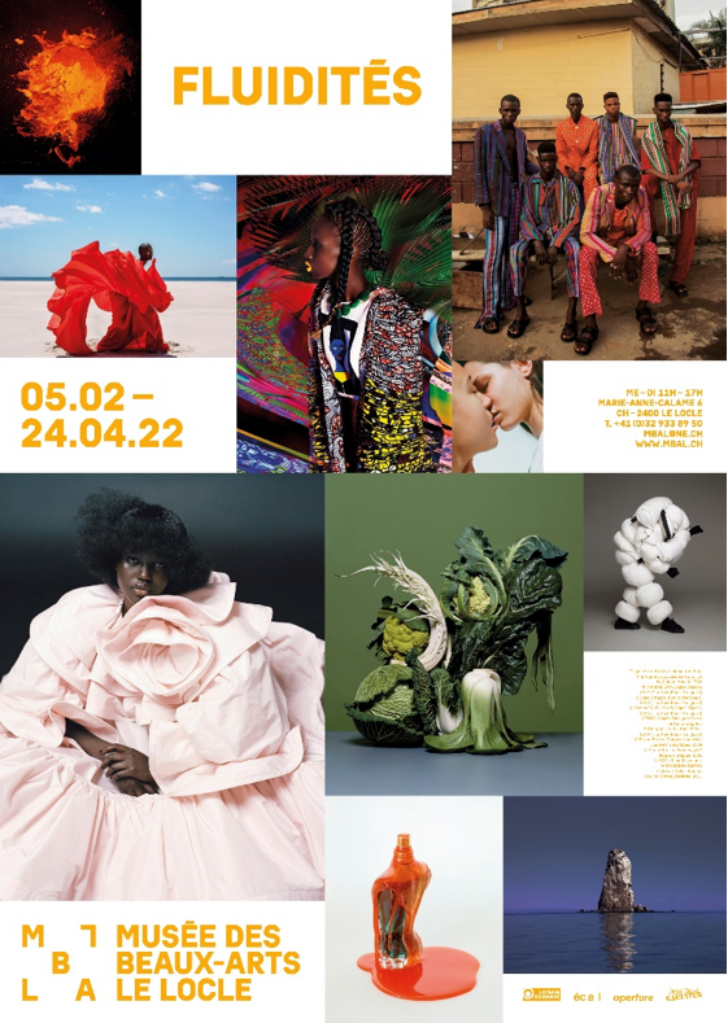 POSTER FLUIDITÉS (2022)
The exhibition Fluidités looks at the theme of the fluidity of bodies, identities and nature, offering its spaces to ECAL students, artists Erwan Frotin and Namsa Leuba, and the group of photographers belonging to The New Black Vanguard. The programme brings together a group of remarkable artists from Switzerland, the United States, South Africa, Nigeria and Ethiopia. This exhibition shows that it is vital to give an account of the emancipation of black artists.
Price A3: CHF 5.- / Price F4: CHF 15.-
---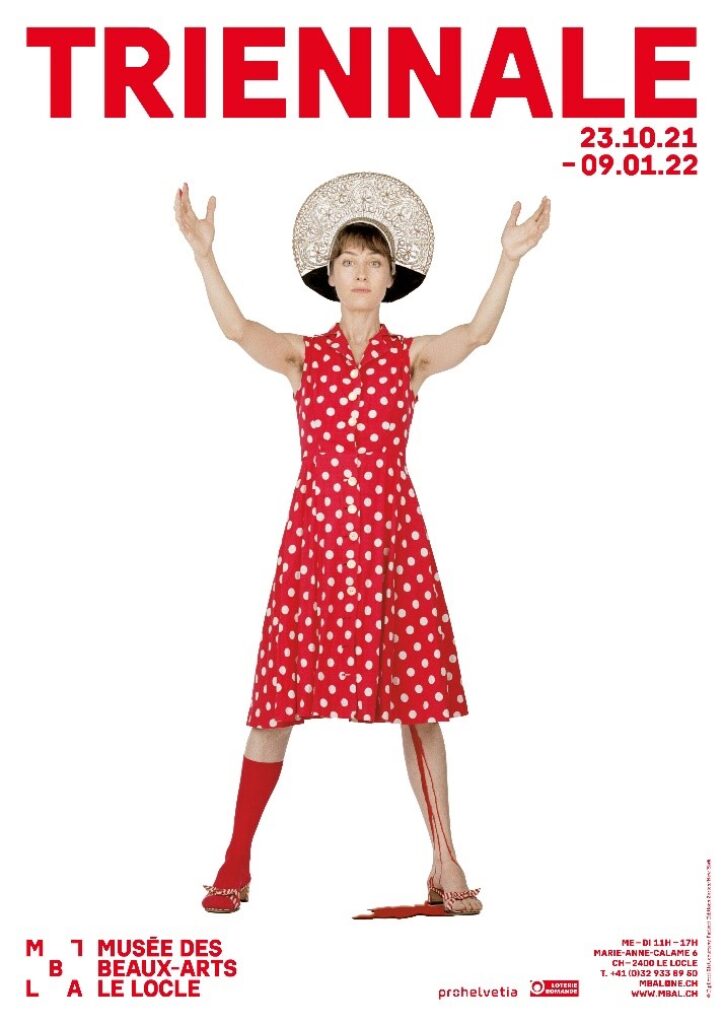 POSTER TRIENNALE DE L'ART IMPRIMÉ – ELLES, DE A À Z (2021-2022)
For the tenth edition of the Triennale de l'art imprimé contemporain, the choice was made to focus exclusively on the work of women artists, not with the idea of pigeonholing them into a narrow category, but rather to put into perspective the themes they take up in their art, which is marked by relationships of domination.
Price A3: CHF 5.- / Price F4: CHF 15.-
---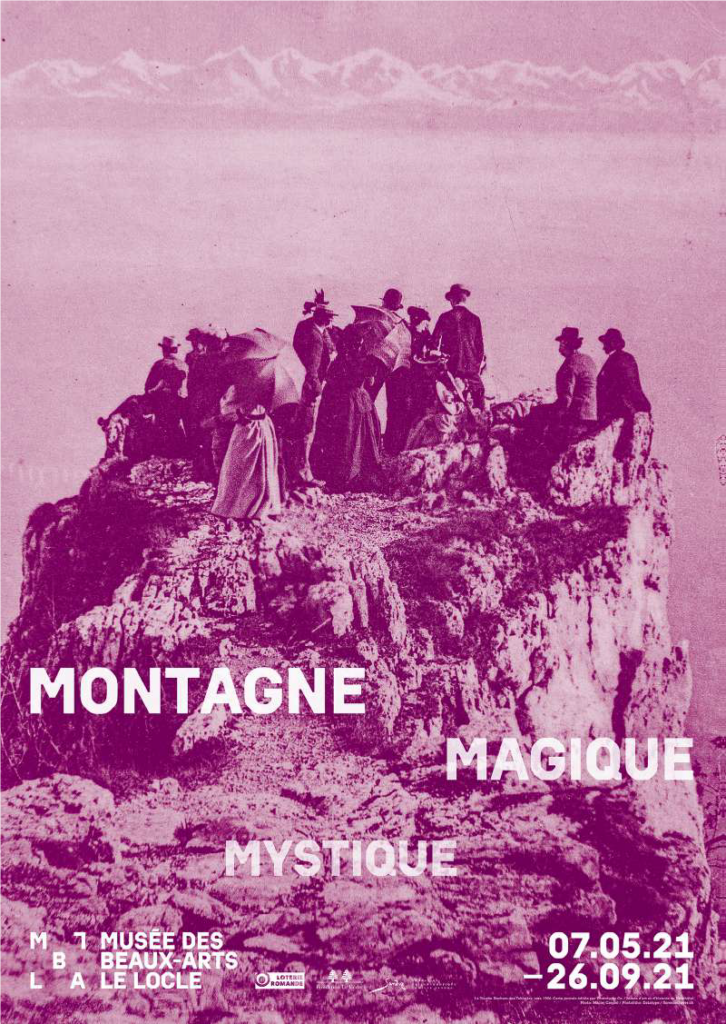 POSTER MONTAGNE MAGIQUE MYSTIQUE (2021)
Montagne Magique Mystique bears witness to photographers' infatuation with the mountains. Focusing on the first 100 years of the history of photography, the MBAL's research brings together more than 200 prints, most of which have never before been shown to the public. The museum has collaborated with 18 Swiss public and private collections to produce this unique exhibition.
Price A3: CHF 5.- / Price F4: CHF 15.-
---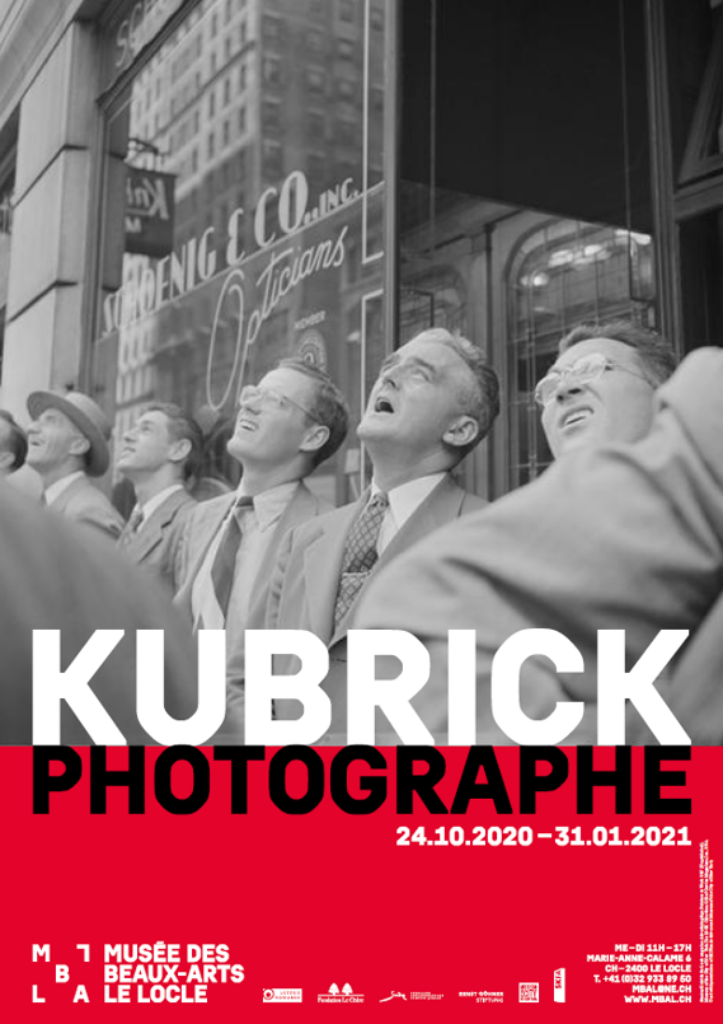 POSTER KUBRICK PHOTOGRAPHER (2020-2021)
Before becoming the world-famous director of 2001: A Space Odyssey and A Clockwork Orange, Stanley Kubrick embarked on a career as a photographer. Between the ages of 17 and 22, he used photography to develop the art of framing, composition and lighting, focusing on his native New York. His first photograph was published in 1945 by the famous illustrated magazine Look, which he joined five years before making his first short film.
Price A3: CHF 5.- / Price F4: CHF 15.-
---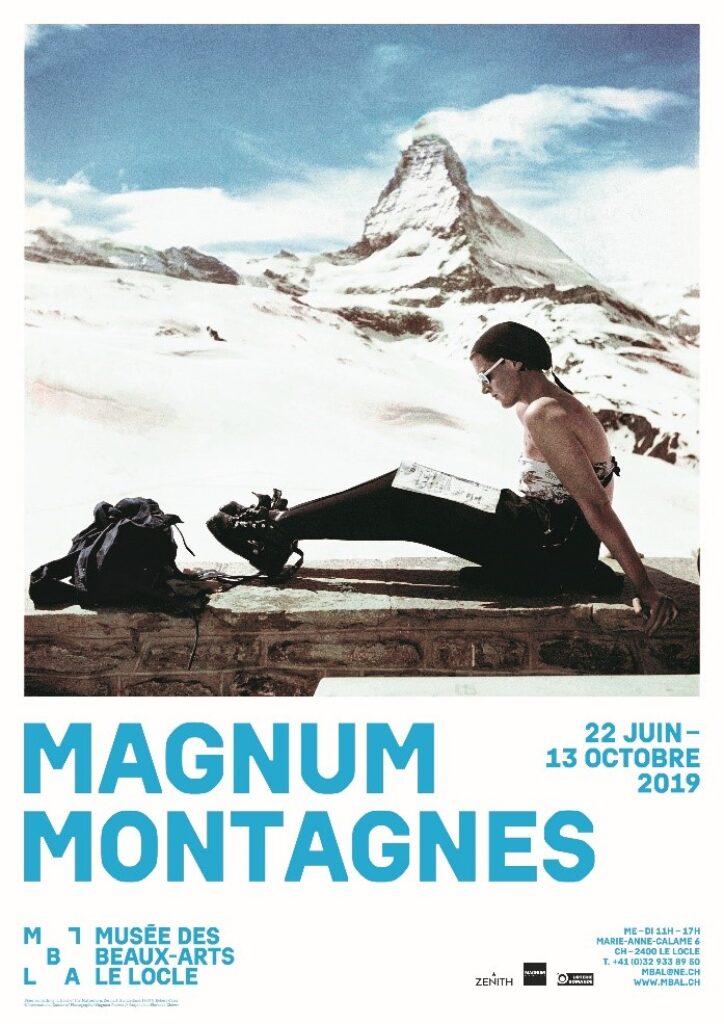 POSTER MAGNUM MONTAGNES (2019)
The exhibition moves away from the key events of the 20th century in which the Magnum Photos photographers were involved – or rather leaves them in the background – to focus on a specific setting, that of altitude. The theme evokes the fascination that human beings have for high peaks – on every continent.
Price A3: CHF 5.-
---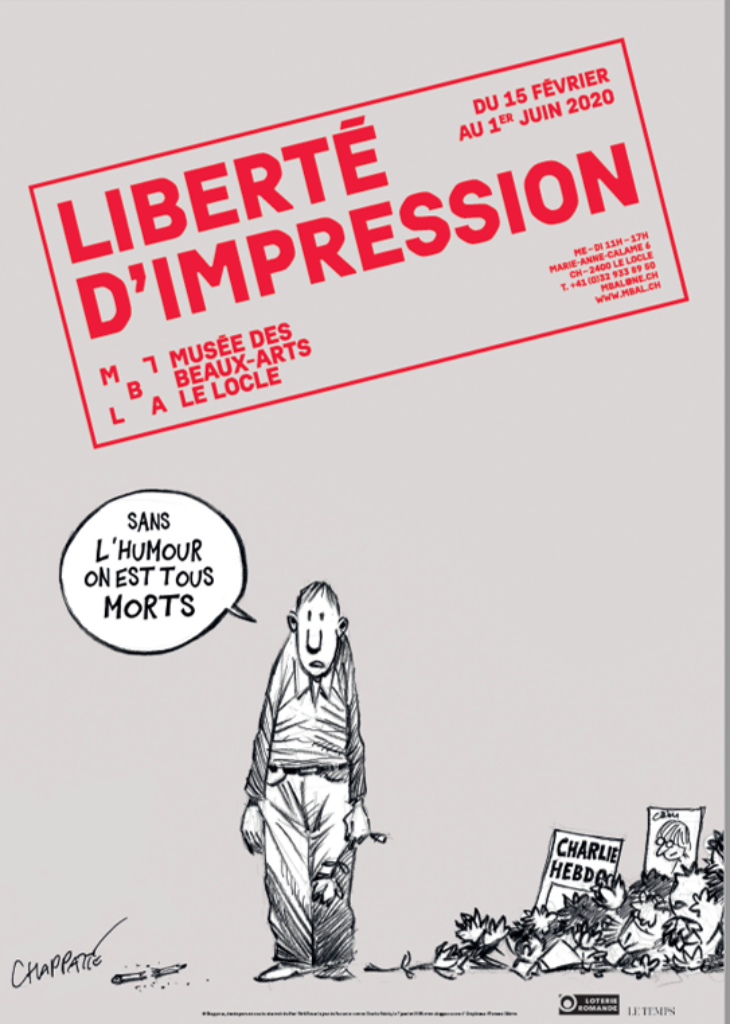 POSTER CHAPPATTE (2020)
With this exhibition, Chappatte (Switzerland, 1967) shows the power of political caricature, a universal language that crosses borders and has the ability to denounce and question current political events and the world around us. In certain authoritarian regimes, censorship reminds us that being a press cartoonist can be a risky profession. Caricaturists resist, bypassing prohibitions and pressure. The fact that their drawings sometimes unleash disproportionate passions or arouse the worst kind of reactions should make us consider… Tensions have grown significantly since the fatwa launched against Danish cartoonists in 2005 and the attacks against Charlie Hebdo in 2015. Seeking to address current affairs, editorial cartoons aim at disturbing and distorting reality to portray it in a different light. In the era of social media where everyone is on edge, political cartoons seem more than ever at risk.
Price A3: CHF 5.- / Price F4: CHF 15.-
---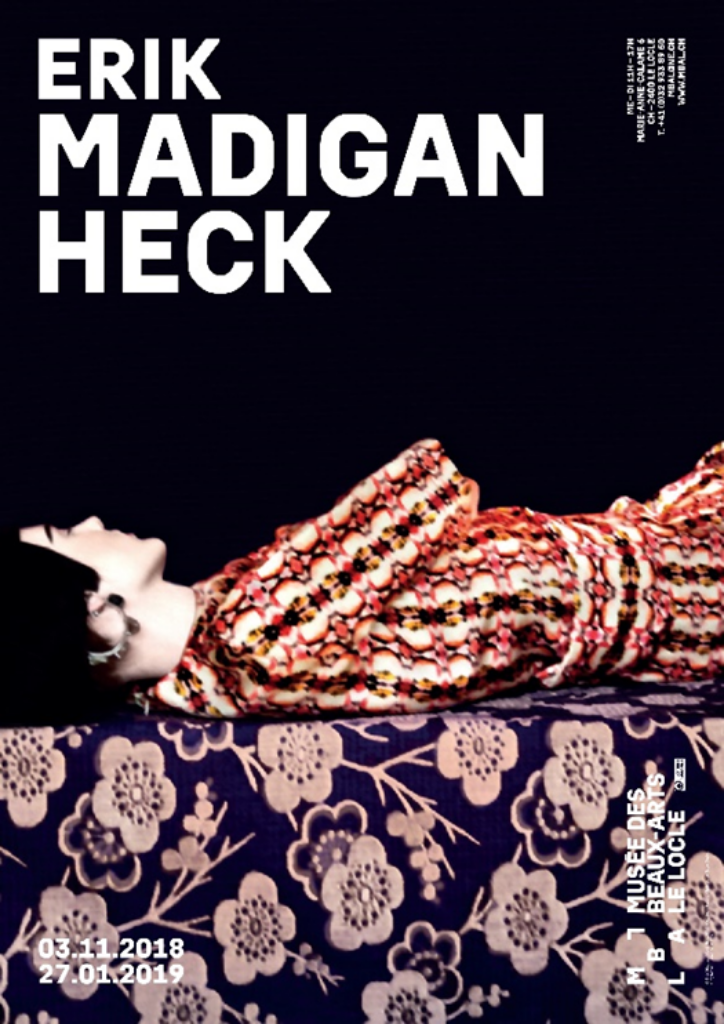 POSTER ERIK MADIGAN HECK (2018-2019)
In his series Old Future, American photographer Erik Madigan Heck (1983) explores the intersections between photography and painting, blurring the boundaries between genres as he navigates between fashion, landscape and portraiture.
Price A3: CHF 5.-
---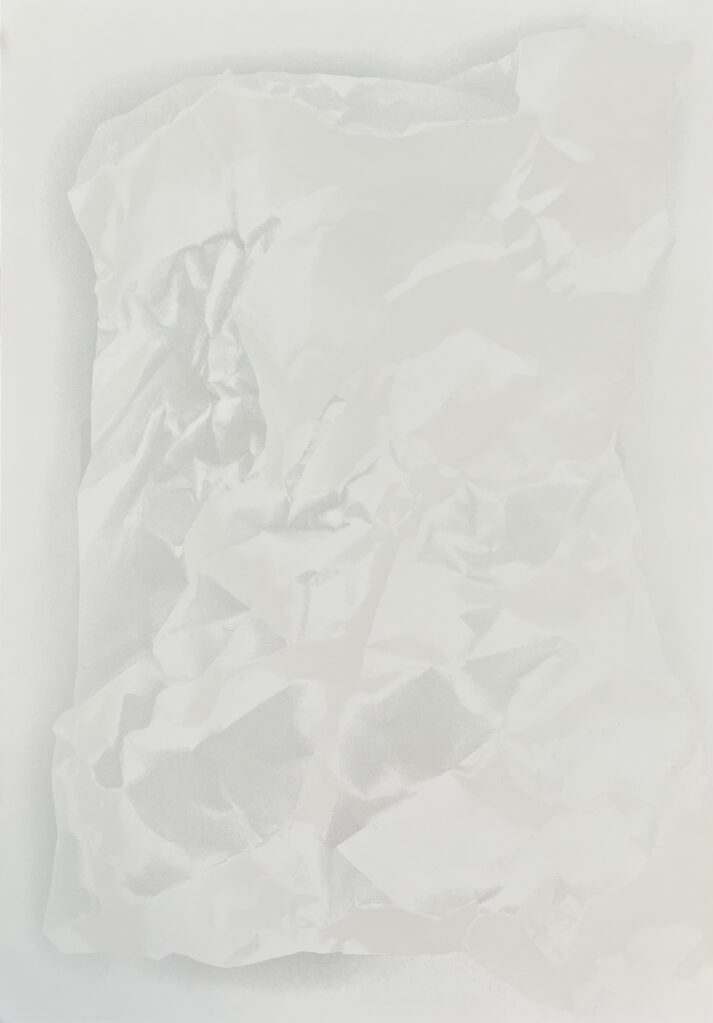 POSTER ANNETTE LENZ (2018)
Screen printing
Limited edition of 100 copies. Numbered and signed.
Price: CHF 100.-
---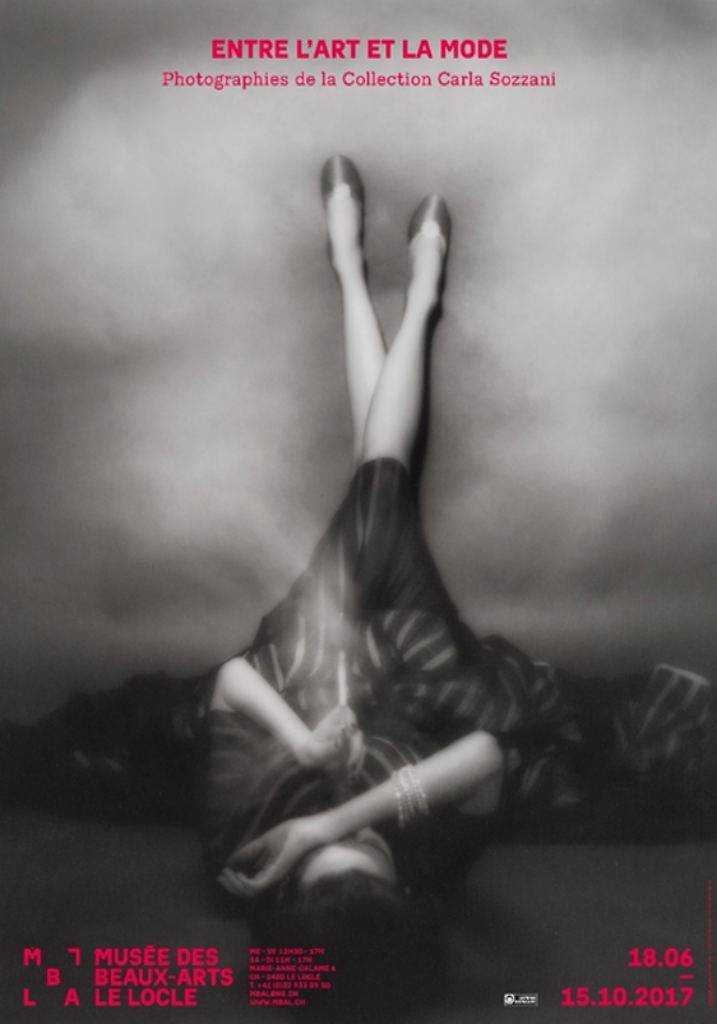 POSTER BETWEEN ART AND FASHION (2017)
It is rare for a museum to dedicate an exhibition to a private collection. Generally, it is a matter of borrowing a work of art here or there, and discretely indicating the name of the generous lender if the latter does not wish to remain anonymous. With this exhibition, Carla Sozzani, a legendary figure of contemporary elegance, welcomes us into her intimate space. Her collection of photographs, which covers the 20th and 21st centuries, is remarkable in all respects. More than 70 photographs are represented among the 200 prints selected by Fabrice Hergott, director of the Musée d'Art Moderne de la Ville de Paris. We find in the show some of the greatest names – Richard Avedon, Horst P. Horst, William Klein, Man Ray, László Moholy- Nagy, Don McCullin, Daido Moriyama, Helmut Newton, Irving Penn, Paolo Roversi, Alfred Stieglitz – and numerous female photographers such as Berenice Abbott, Lillian Bassman, Louise Dahl-Wolfe, Dominique Issermann, Sheila Metzner, Sarah Moon, Leni Riefenstahl and Francesca Woodman.
Price A3: CHF 5.- / Price F4: CHF 15.-